Mosaic is a family where we desire to see lives changed by Jesus.
We are a place you can come as you are and know
you are accepted.
We can't wait to welcome you this weekend!
May Theatre Downtown L
loydminster
*10:30 with simultaneous Kids Church
We are all in a spiritual journey and God is so good at giving us steps to grow in our spiritual journey. If you're wondering what your next steps is, find out about it here.

The adventure begins with Jesus. God so loved the world that He gave His one and only Son, Jesus so that all who believe in Him will have eternal life.

Baptism is for anyone who trusts and believes in Jesus Christ. It is a choice made personally and not by someone else for you. Find out more information about it.

Every believer is a disciple, a disciple is a learner. Part of a believer's growth is getting together with others who on the same journey for community and family.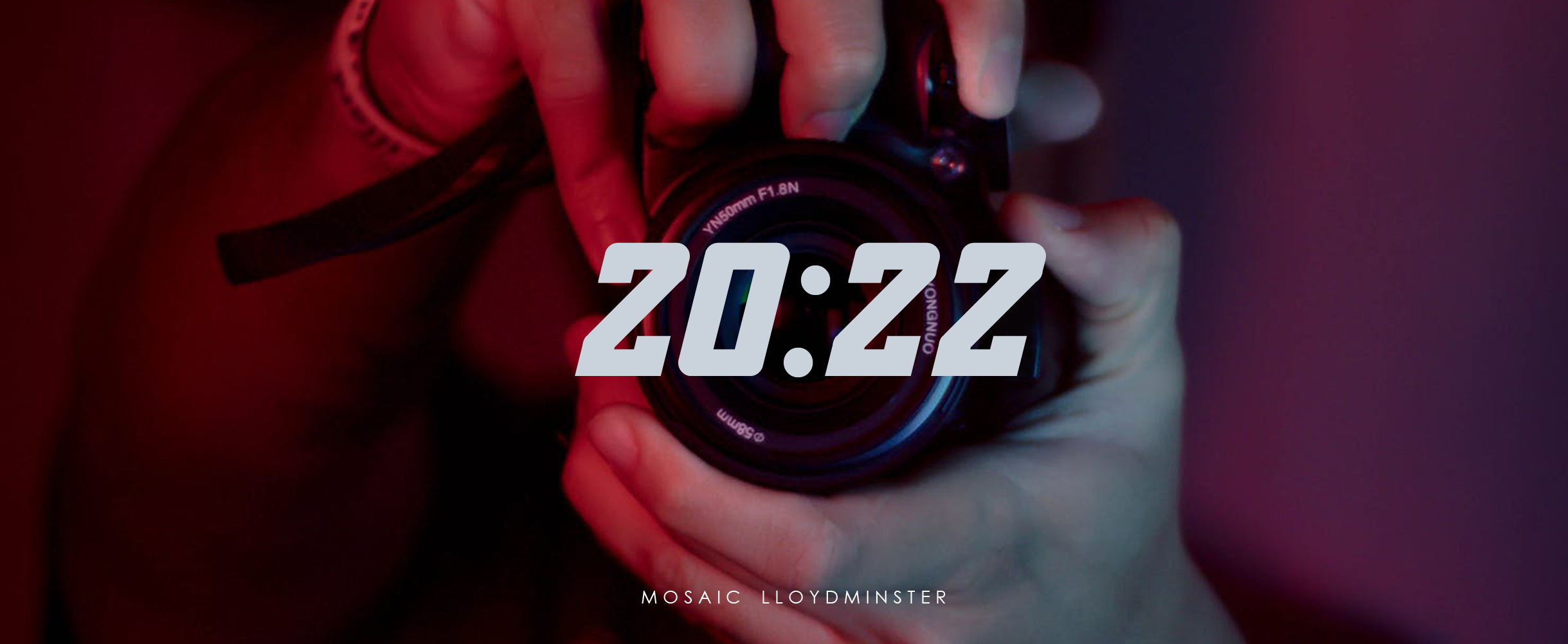 Your journey continues and the future God has for you in brighter than what you have planned for yourself. Sometimes, we look at the future like a blank journal; but God in His sovereignty has already filled that journal. As this series' theme verse, Psalm 139:16 says: "…all the days ordained for me were written in your book before one of them came to be." So, here's what we need as we step into the coming year.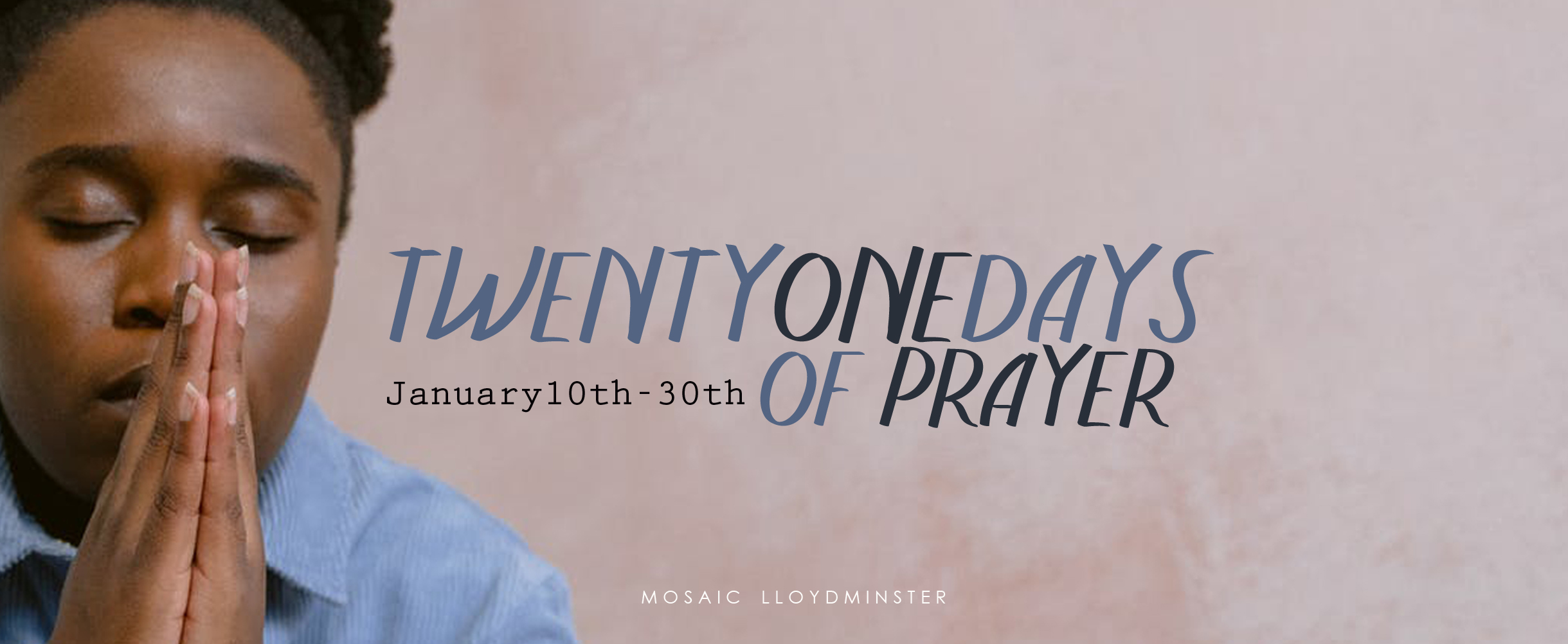 21 Days of Prayer is a time where we intentionally seek God every day in prayer as we believe for Him to move in powerful ways.
Follow us on social media to receive updates/daily prayer guides and online devotional time with our pastor.
Click on the picture for more information.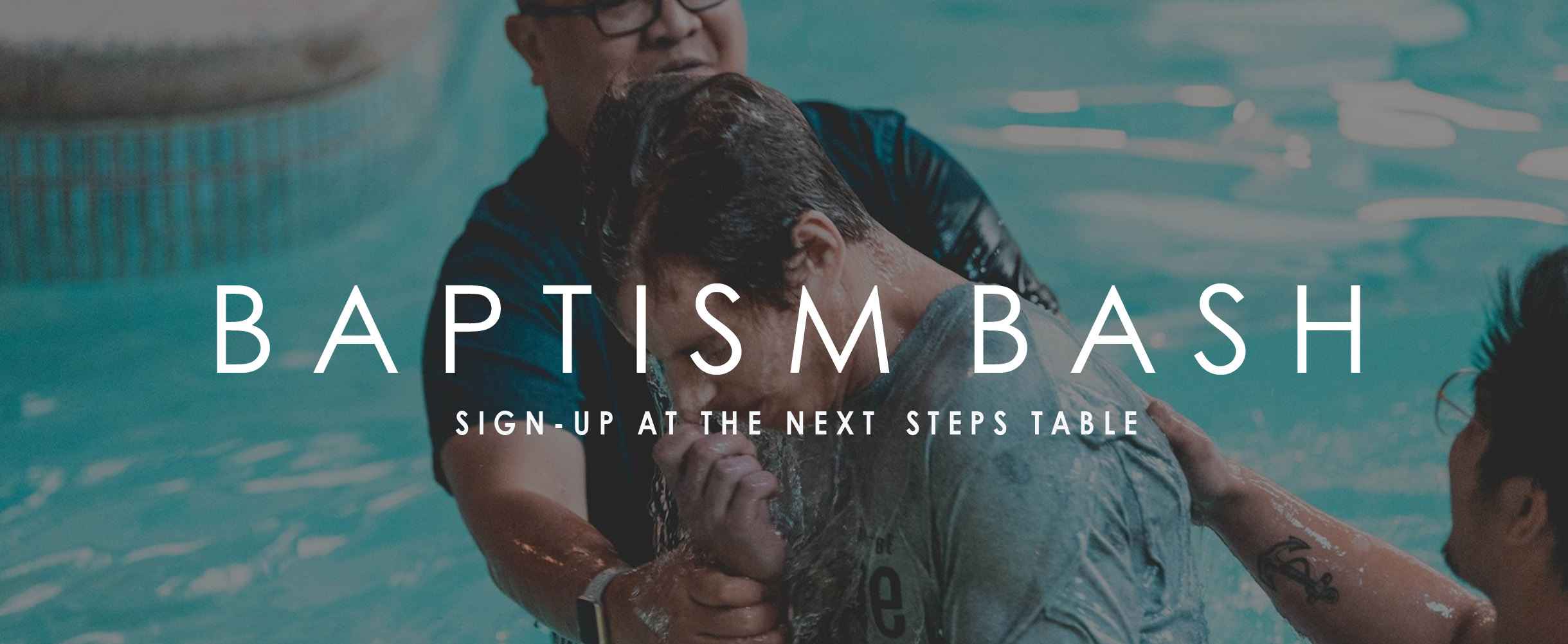 Baptism is a public declaration that we love and belong to Jesus.
If you wish to declare you belong to Jesus, sign up this coming Sunday or email mosaiclloyd@gmail.com.
BAPTISM IS ON SUNDAY JANUARY 23RD AT THE HOLIDAY INN.
To register, email mosaiclloyd@gmail.com.
For details, click here or on the photo.
Let giving flow from your heart, not from a sense of religious duty.
Let it spring up freely from the joy of giving—
all because God loves hilarious generosity!
2 Corinthians 9:7 TPT
Mosaic Church is a registered charity with the Canada Revenue Agency (CRA). All gifts/donations are tax deductible. Receipts are issued in or at the end of February.
Learn more about this multicultural family of faith.
We are a Church that loves Jesus and loves all people and believe that God has a destiny and a purpose for all who will choose to follow Jesus!
Mosaic is an artwork made of broken shards of glass, stones or pottery, pieced together to create a beautiful picture under the masterful hands of an artist. God is a loving Father, and like a masterful artist, He takes broken and imperfect people, save them by His grace through Jesus Christ, and given a place and purpose in His beautiful artwork called the church.
We were born out of a mission to see people who are far from God be made alive and included in Christ. We launched in the spring of 2014 led by Pastor Jon Las. Since then, we have seen God bring hundreds of people to faith in Jesus Christ. We are excited for what God has in store for us.
If you do not have a church home, we invite you to join us! Welcome Home.